12×12 Photo Collage Grid Templates Volume 02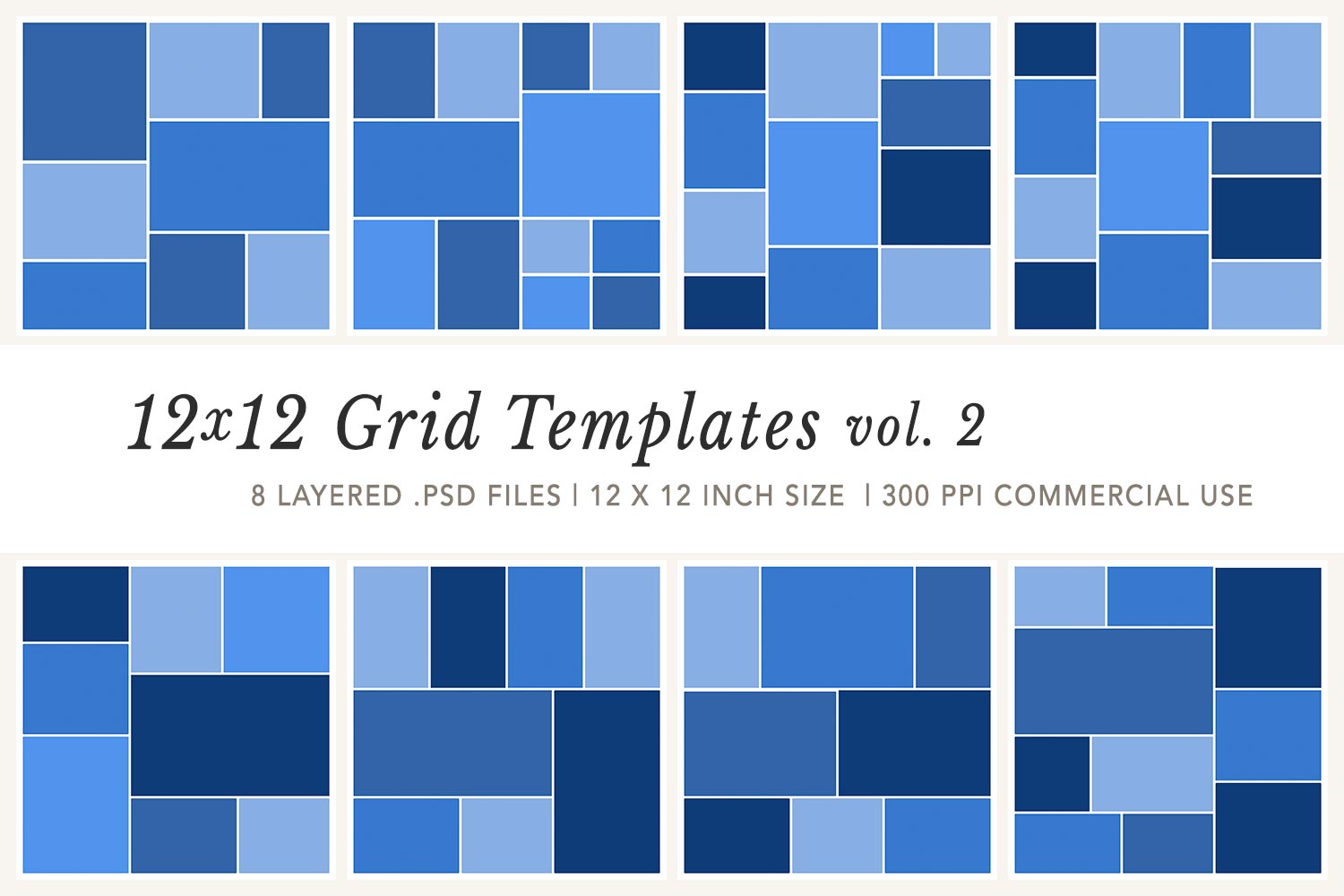 Get Unlimited Access to All of Our High-Res Downloads
Login to your account or become a member today to access all of our high-resolution downloads.
This set of 12×12 inch scrapbook page sized photo collage grid page templates can be used in so many ways!
Whether you are looking to quickly create a photo album for you or a client, or want to make your own digital quick pages to sell, these layered Photoshop templates are easy to use!
Each template in this set is in .PSD format – you will need to use Photoshop, Procreate or other graphic editing app that opens .PSD files. These templates were optimized for a 12 x 12 inch sheet of paper but they are easy to customize for any page size you might like!
You could even combine 2 grids together for a 12×24 double page spread or mix and match 4 of the templates together to create a 24×24 poster or canvas size print. The templates also work great with our 12×12 Photo Collage Volume 1 templates for even more possibilities!