300 Writing Prompt Cards for Kids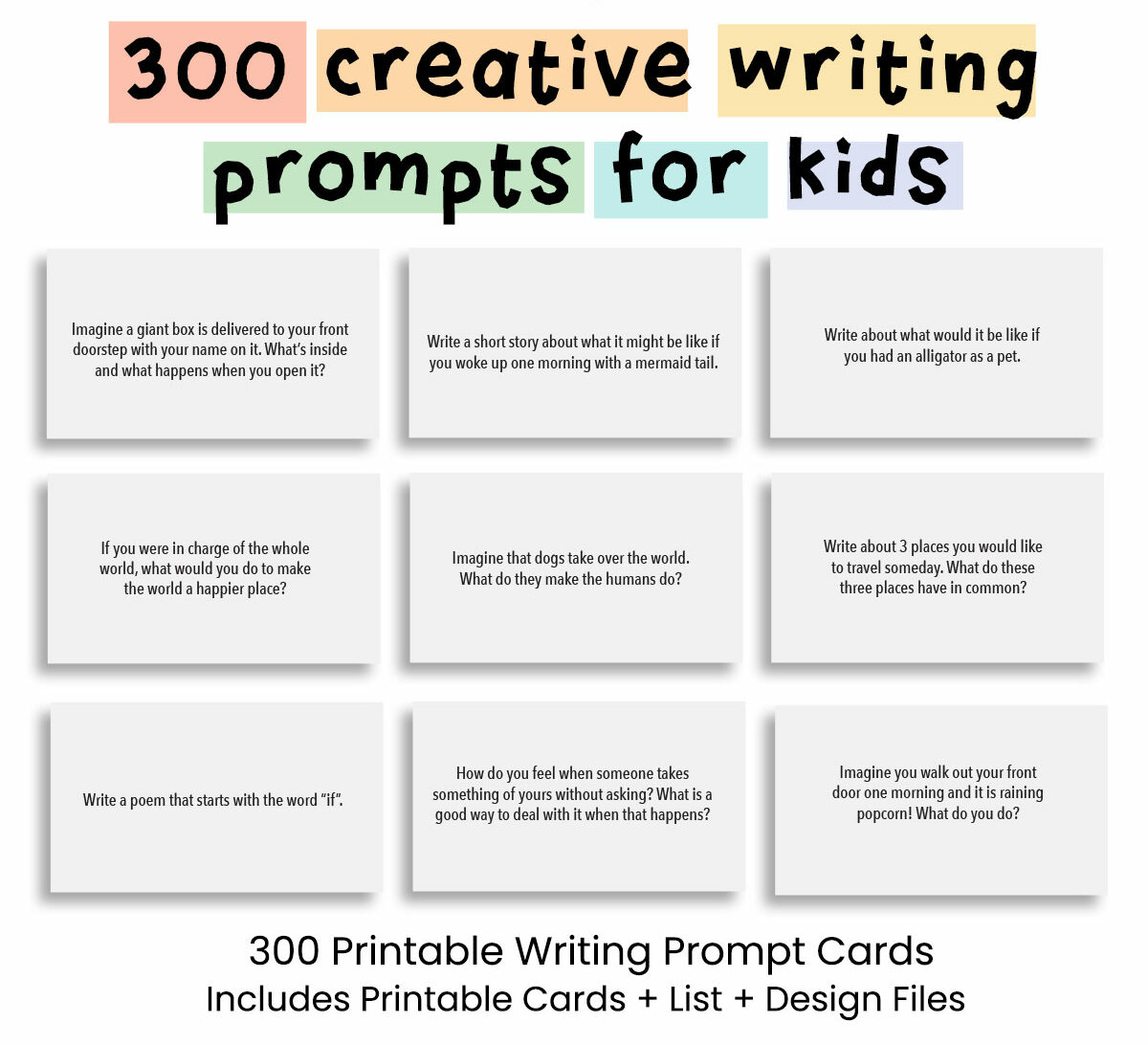 Be inspired to write stories, essays, poems, and journal entries with these 300 writing prompts just for kids (and kids-at-heart!)
There are so many ways to use these creative writing prompts for kids! Use them for journaling, story starters, or to spark a creative conversation!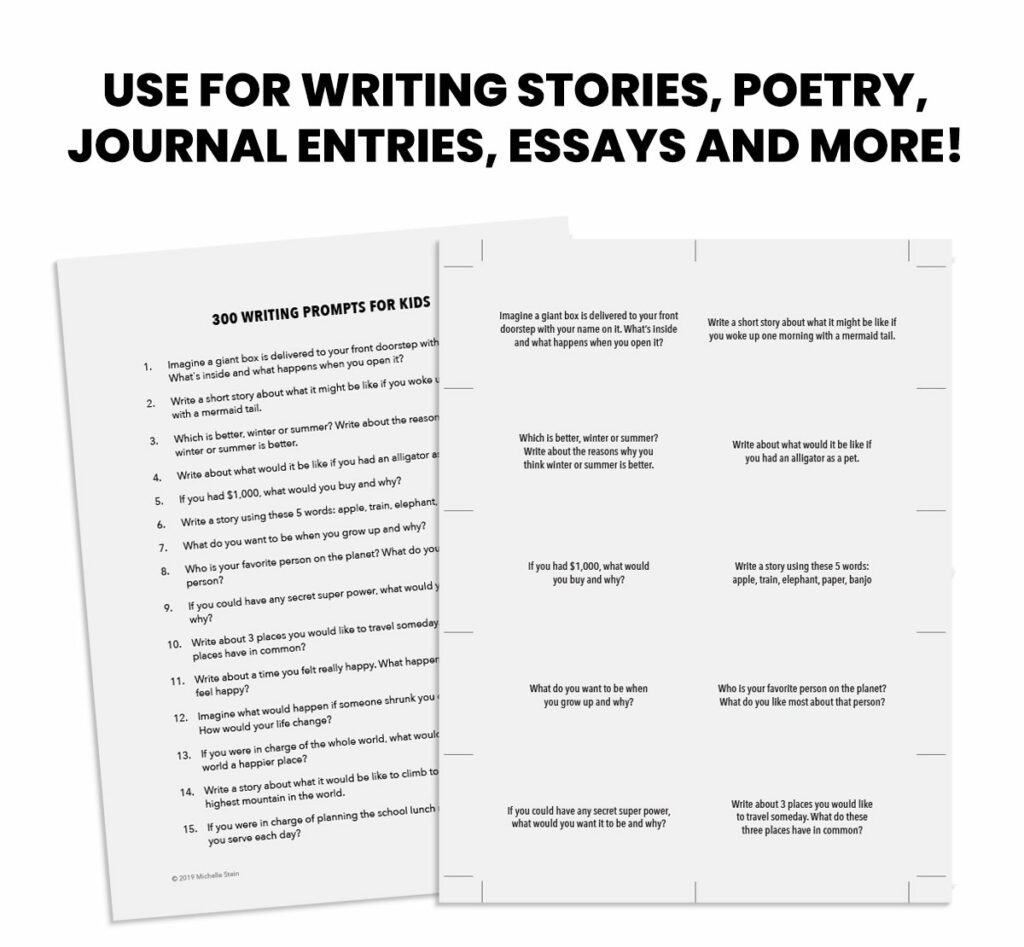 Example Prompts:
You are the security guard at the zoo and someone has stolen a rhinoceros! How do you track down the thief?
Write a 12 line poem where every line is about a different month of the year.
Do you think thunderstorms are scary? Why or why not?
This is the paid, ad-free version of 300 Writing Prompts for Kids published on my website ThinkWritten.com. Many people enjoyed using their prompts in the classroom and requested an ad-free printable version, so I am excited to be able to offer it to you!
What This Download Includes:
In addition to the print-ready PDF files, this download also includes the following design source files so that you can easily customize and create your own prompt cards any way you see fit!
Print-Ready PDF List of all 300 writing prompts
Print Ready PDF Prompt Cards for all 300 writing prompts
Editable List in .doc format
Raw Data CSV file to use in software programs that support data merge
Adobe InDesign .indd file to customize each individual card