Blank Comic Book Templates Letter Size Vol. 02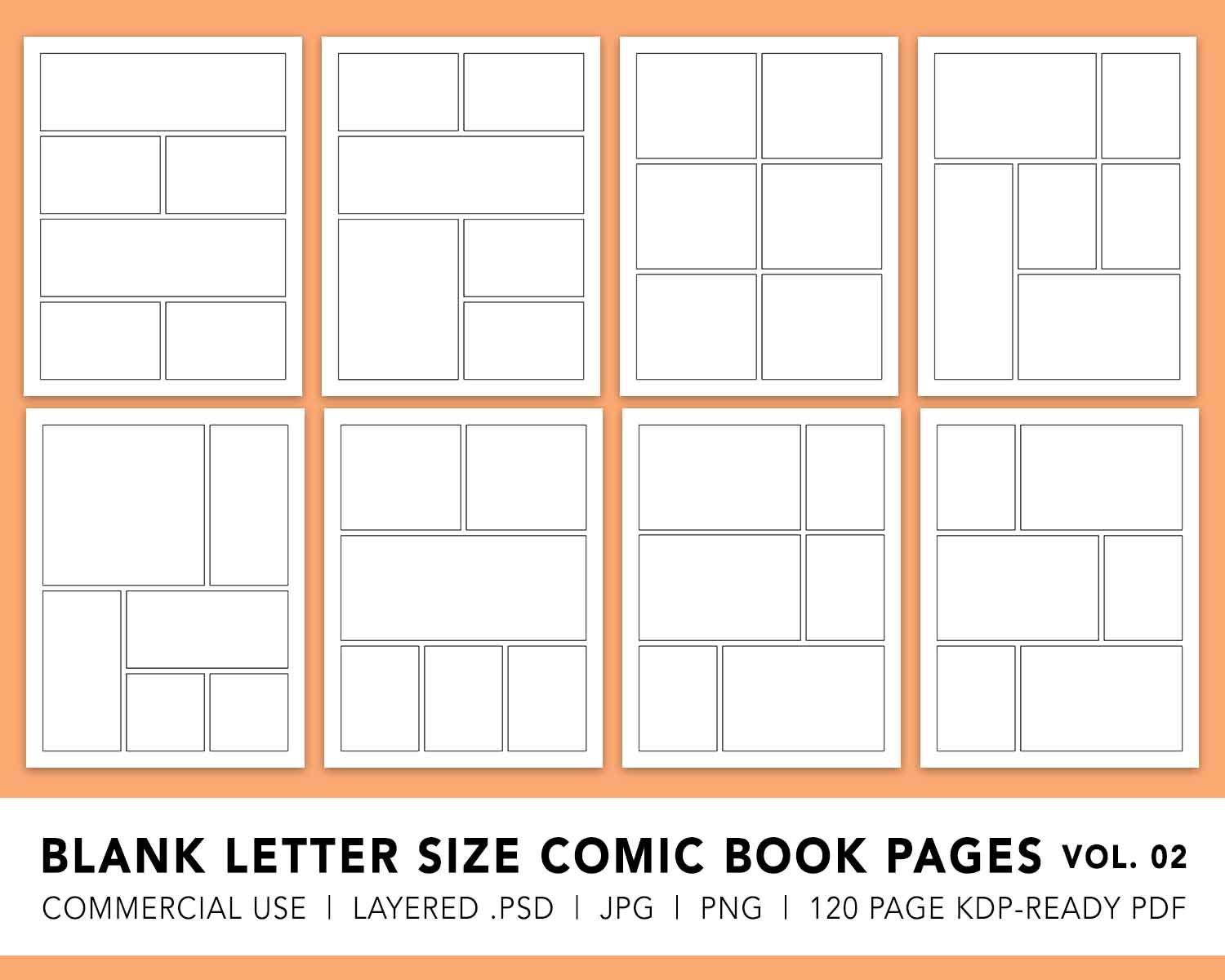 Get Unlimited Access to All of Our High-Res Downloads
Login to your account or become a member today to access all of our high-resolution downloads.
This is our second set of 8 letter-sized blank comic book templates for commercial use that you can use for KDP, journals, planners and more!
There are 8 page design layouts in total, each optimized for 8.5 x 11 inch paper. We've included tons of formats of these pages to make them flexible to use in almost any app and customize as you like!
Download is in .zip format and includes the following file types:
One Upload Ready 120 Page PDF for KDP & Print-on-Demand Books/Journals
8 Layered .PSD Files
8 Individual JPG Files
8 Individual PNG files
8 Individual Page Print-Ready PDF Files
The different templates and formats also make it very easy to to flip, rotate and mirror these different pages for even more combinations in your favorite design software!
Each of these comic book page layouts has 6 boxes on each page, which makes it a great size to create comic book journals and kids doodle pages. The variety of pages in the 120 sheet KDP-ready PDF is also great to use as a blank graphic novel.
There are so many other ways to use these as well – upload to your favorite note taking app such as Good Notes to use as a planner or journal or even use the templates to create your own unique planner + journal page layout designs.
You can also very easily use these as photo grid collage templates – simply use each box as a clipping mask and in Photoshop you can very easily remove the box borders if you like – or even customize them to be different colors and widths.