Clematis Flower Line Art Illustration + SVG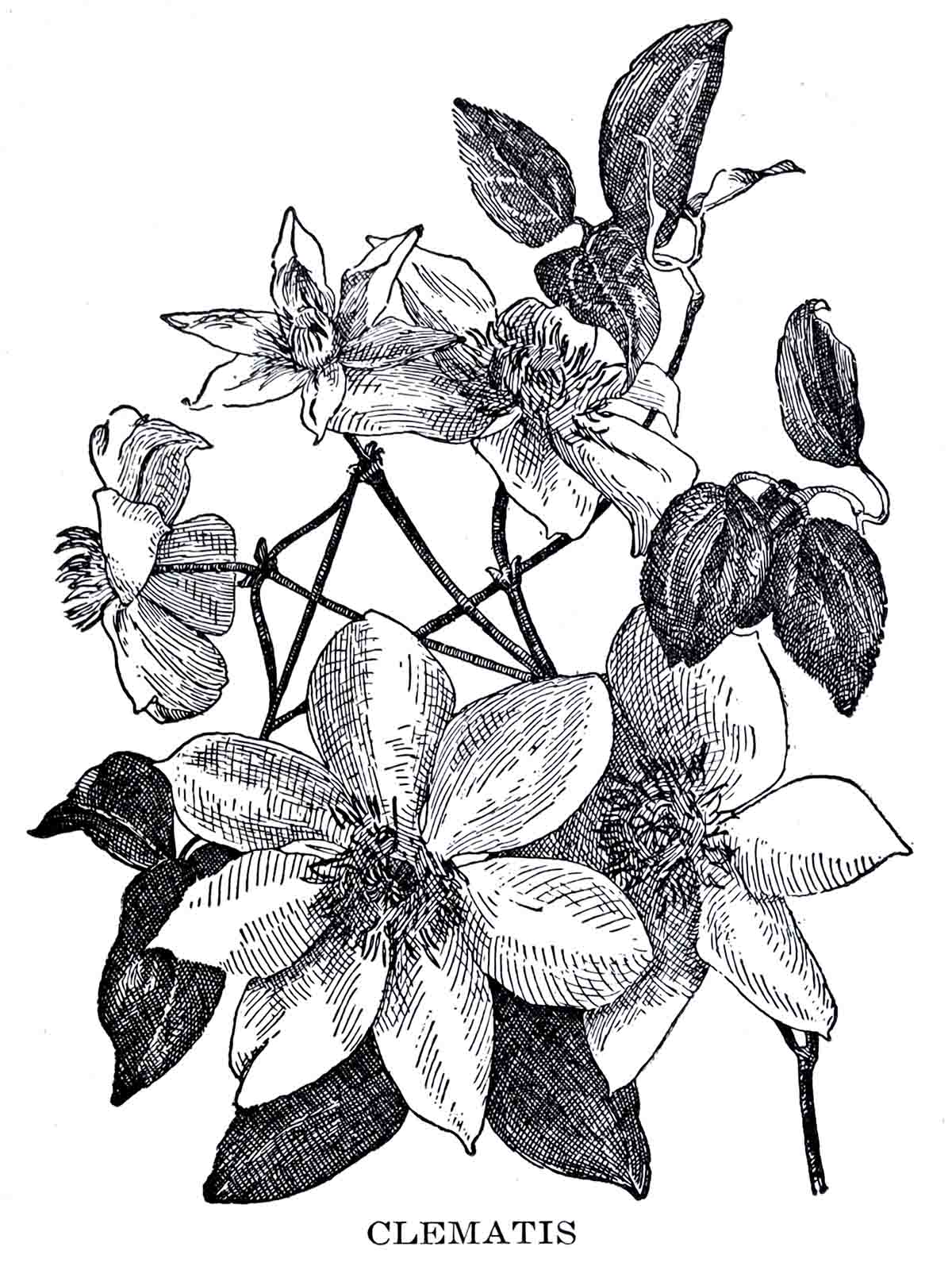 Get Unlimited Access to All of Our High-Res Downloads
Login to your account or become a member today to access all of our high-resolution downloads.
This is a vintage image of a clematis that comes in JPG, SVG + transparent PNG format to give you all kinds of ways to use this graphic creatively!
This blank and white vintage clematis blossom illustration shows the flowers and leaves of the plant.