Color Blender Overlays Volume 01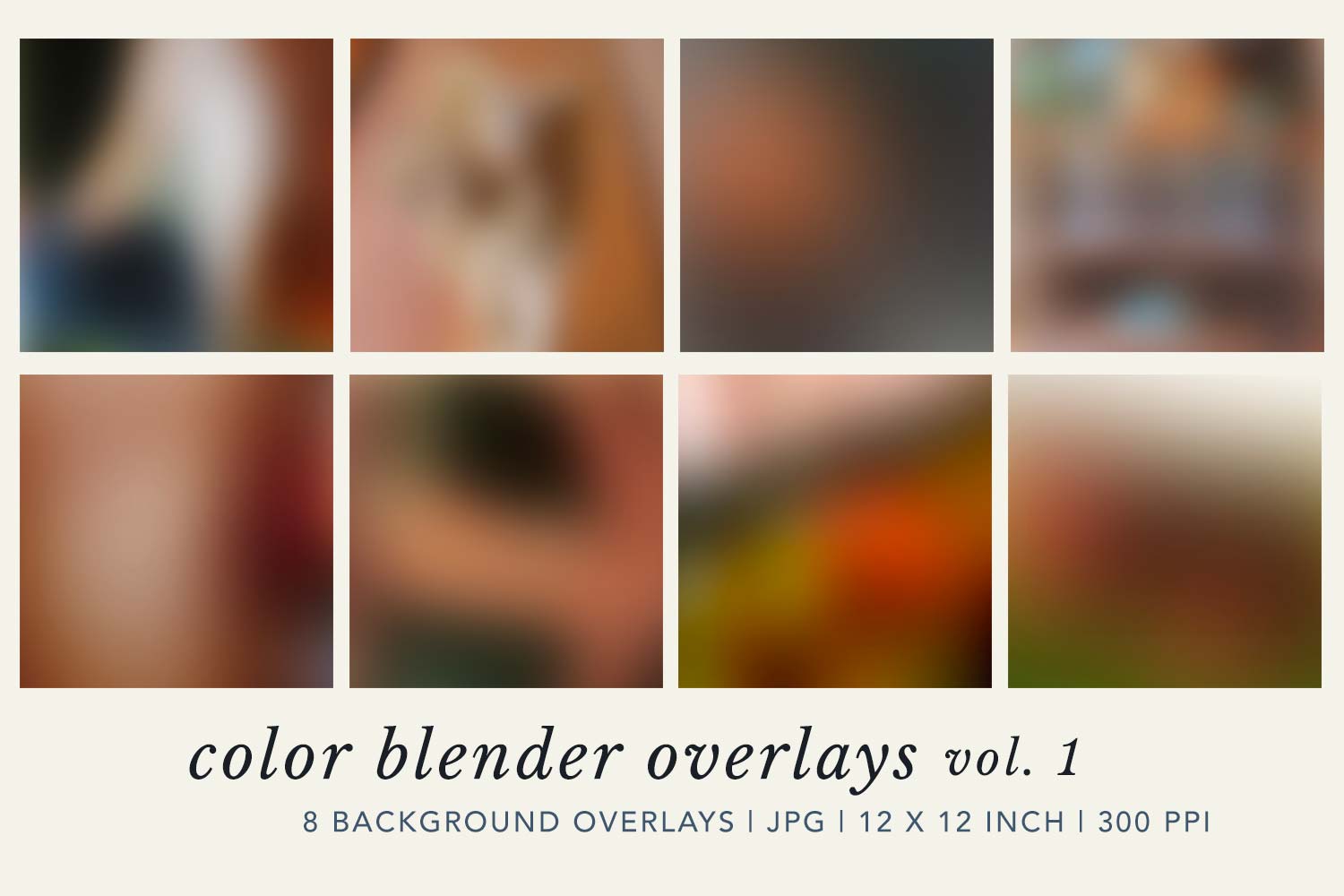 I am so excited by these color blender overlays because they make creating your own unique papers and backgrounds so easy and fast!
You can also use them as overlays over your own photos and artwork to give it different effects.
This download includes 8 color blender overlays in JPG format at 3600×3600 pixels, created at 300 ppi. These can also easily be scaled up or down as big as you need – simply add a little more blur to them if you need them bigger!
How to Use: Place the overlays over your paper or photo in your favorite design app or software, adjust the blend mode and opacity until you have the effect you like!