Digi Printable Collage Sheet Templates Volume 01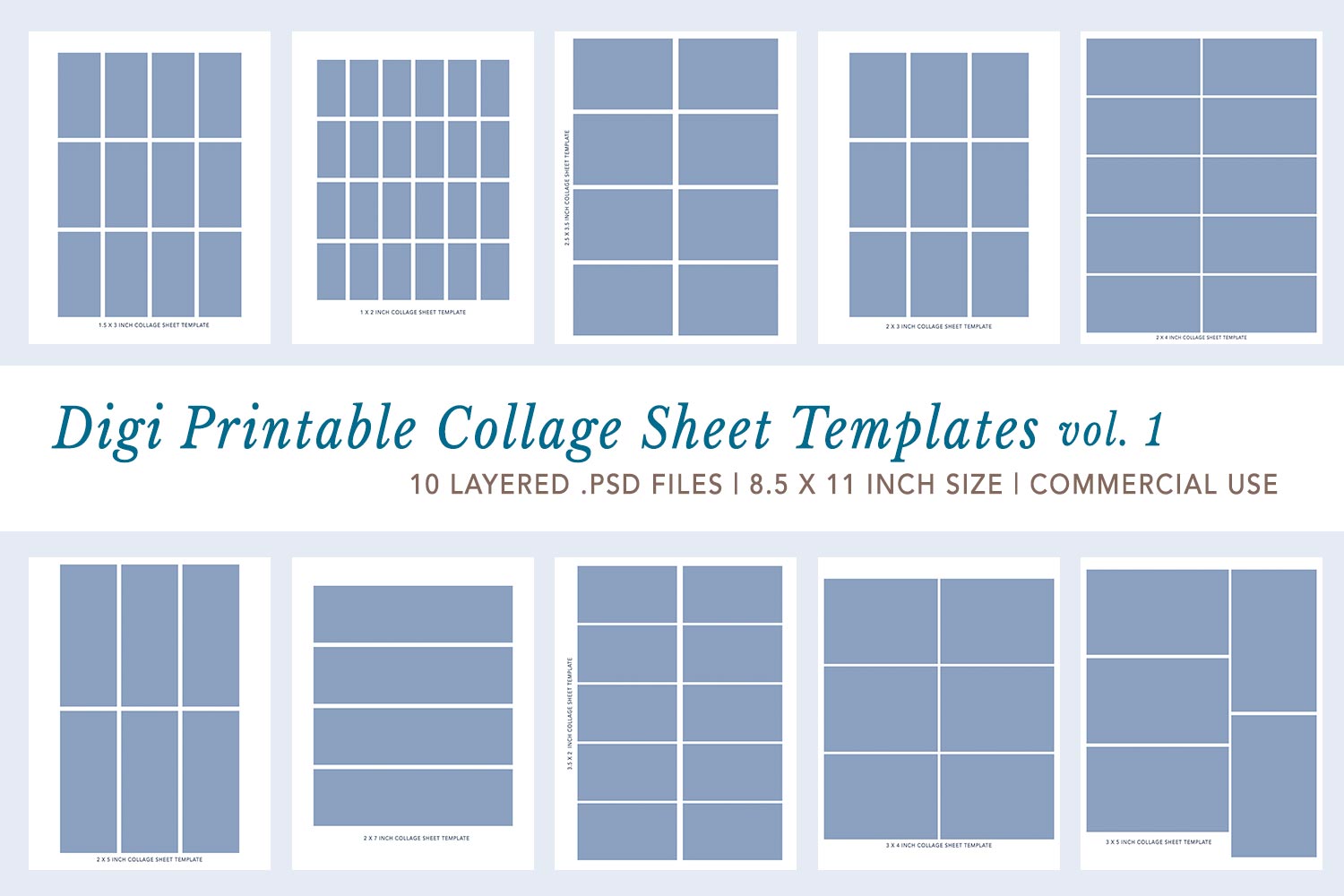 Get Unlimited Access to All of Our High-Res Downloads
Login to your account or become a member today to access all of our high-resolution downloads.
This set of layered Photoshop templates is perfect for designing your own digital printables for crafters to share and sell and are a great compliment to our junk journal templates and our inchie and twinchie templates!
There are 10 templates total in this set, each sized at 8.5 x 11 inches, 300 PPI. Here's a breakdown of each template that is included:
1 x 2 inch domino size template
1.5 x 3 inch template
2 x 3 inch template
2.5 x 3.5 inch playing card and ATC size template
2 x 4 inch template
2 x 5 inch template
2 x 7 inch bookmark template
3.5 inch x 2 inch business card size
3 x 4 inch journal card size templates
5 x 3 inch index card size templates
No matter what types of digital printables you like to make or sell, there are endless possibilities with these templates, whether you sell printable bookmark designs, journal cards, ATC cards, printable prompt cards, backgrounds and more!