Inchies and Twinchies Designer Photoshop Templates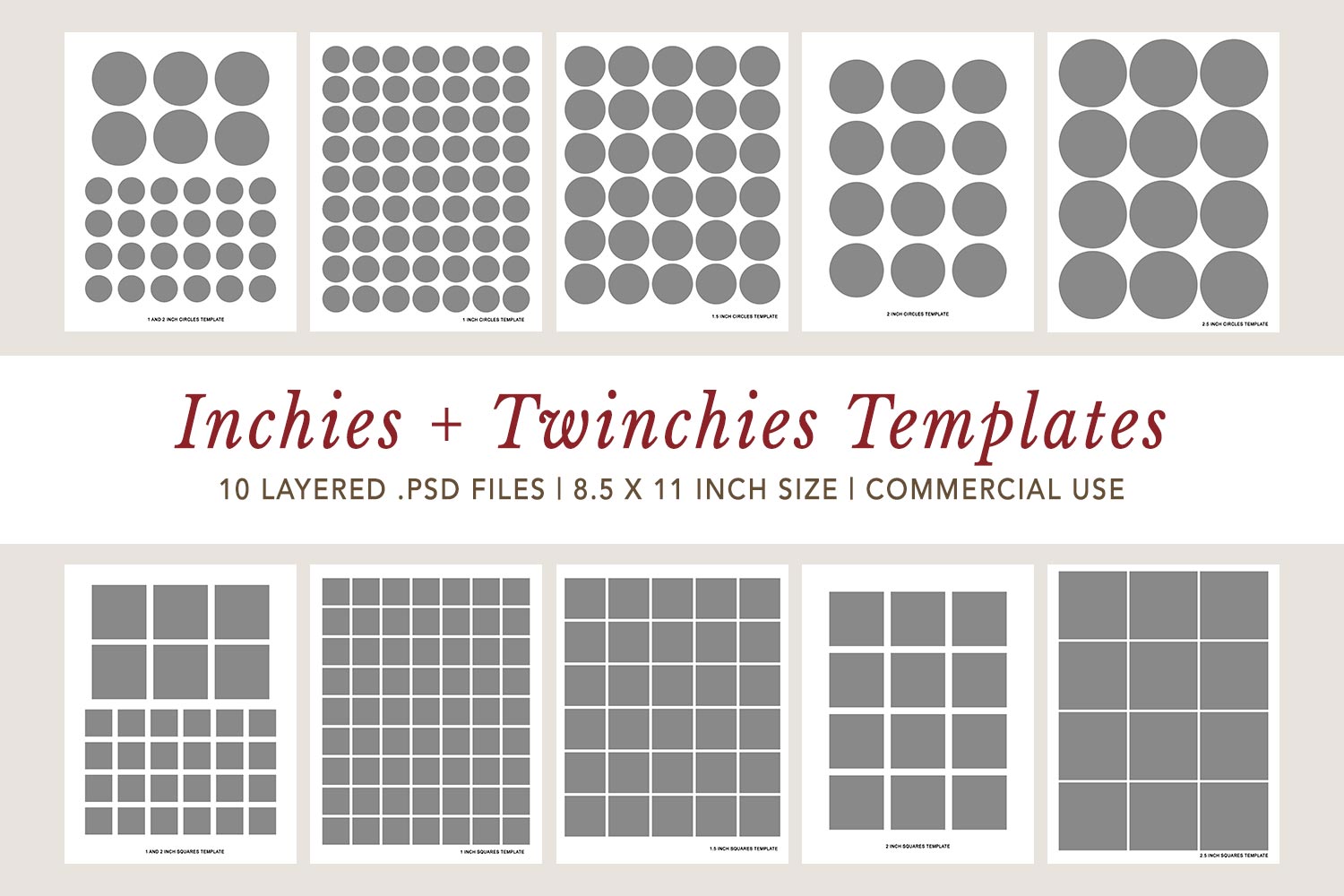 Get Unlimited Access to All of Our High-Res Downloads
Login to your account or become a member today to access all of our high-resolution downloads.
This set of layered PSD templates for circles and squares makes designing your own collage sheets for inchies and twinchies a snap!
There are 10 templates total, with grids for various sizes in both square and circle shapes:
1 inch
1.5 inch
2 inch
2.5 inch
1 and 2 inch
What's an Inchie? An inchie is a square or circle that measures 1 inch in size. Twinchies are 2 inch squares or circles. These sizes are perfect for making your own buttons, pins, cabochons, and pendants and are a very popular collage sheet item for crafters.nnWith these templates, you can easily create your own digital printables and collage sheets – simply select a layer, place your image and create a clipping mask!