Kangaroos Jumping and Leaping Vintage Photograph Image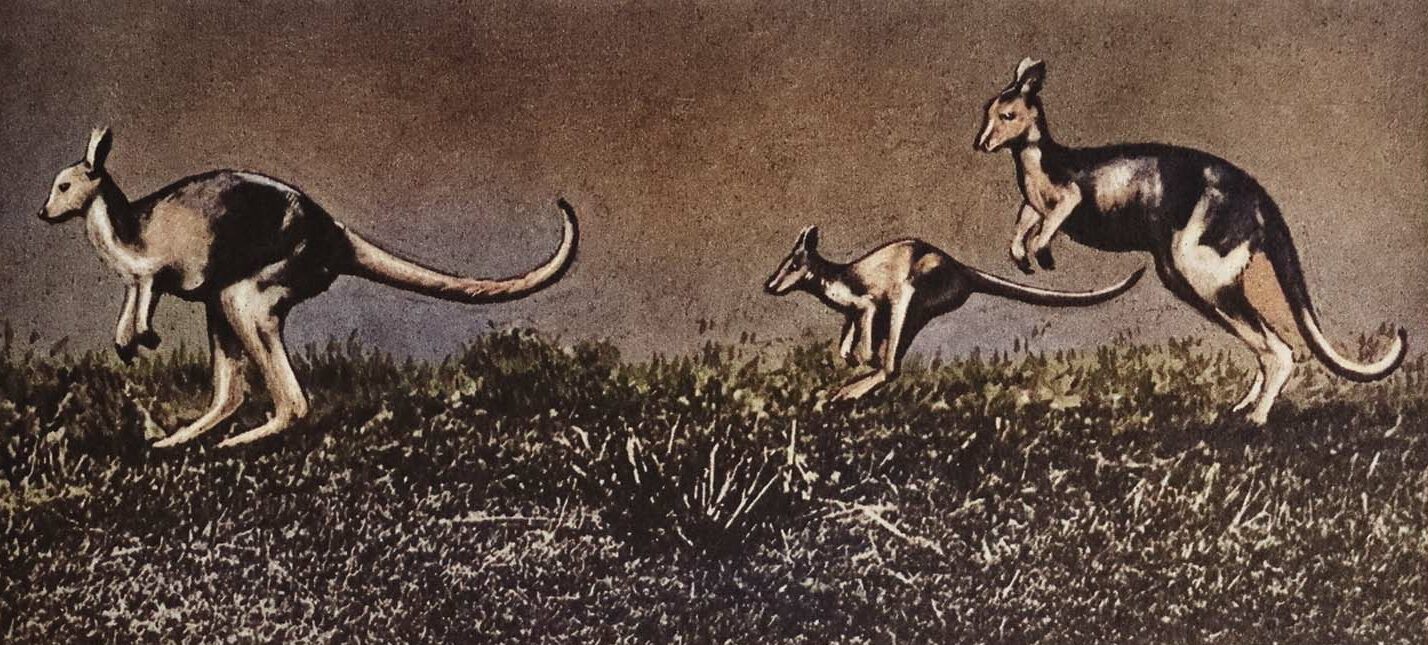 This is a vintage photograph of three kangaroos  jumping and running in the grass. This is another great digital photograph from our vintage kangaroo series that would make for great printable ephemera to use in your junk journals, art journals, collages, scrapbooks, printable items and so many other potential uses! You could even use these as prints for your wall!
These images are created by scanning images in the public domain from old books published in the U.S. prior to 1927. We then use a creative process that is part science and part art to digitally restore them into beautiful pieces even better than the originals!
The download includes one high-resolution JPG file at 3825 × 1730 pixels.nn