Letter Size Grid Collage Templates Vol 02 – 8 Blocks Per Grid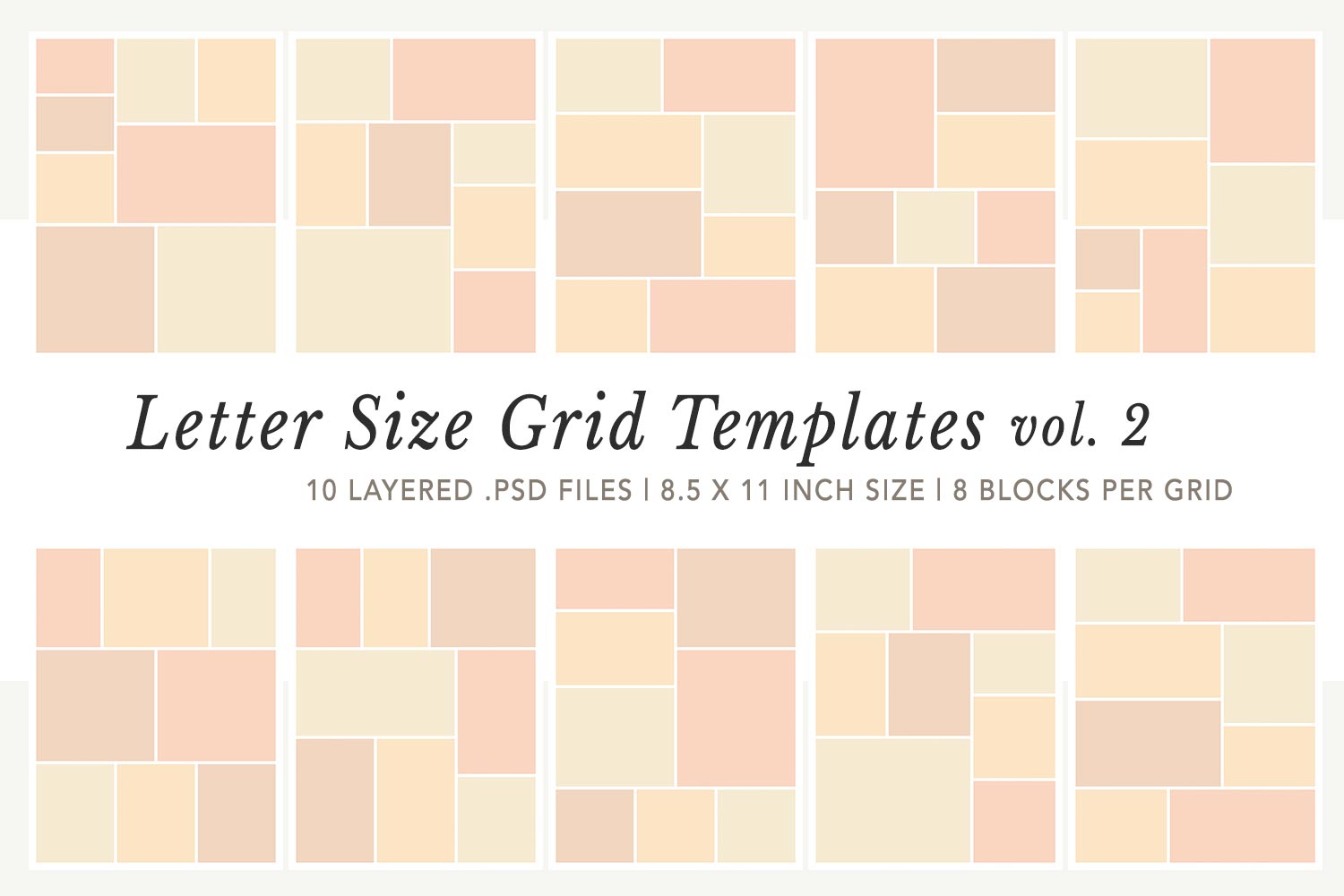 This is another awesome set of letter size grid collage templates for 8.5×11 inch pages. Each collage grid template in this set has 8 blocks for your photos.
These templates are in .PSD format and can be used with Adobe Photoshop as well as any other app that can open layered .PSD files, such as Procreate or Gimp.
All of our collage grid templates are fun and easy to use – simply place your images or artwork on top of the shape and create a clipping mask and adjust the crop of your photo as desired!
There are 10 templates total in this set, created at 300 PPI for high-resolution printing. For even more options, try rotating the templates 180 degrees for 10 more great designs!