Vintage Watercolor Flower Lithograph Illustrations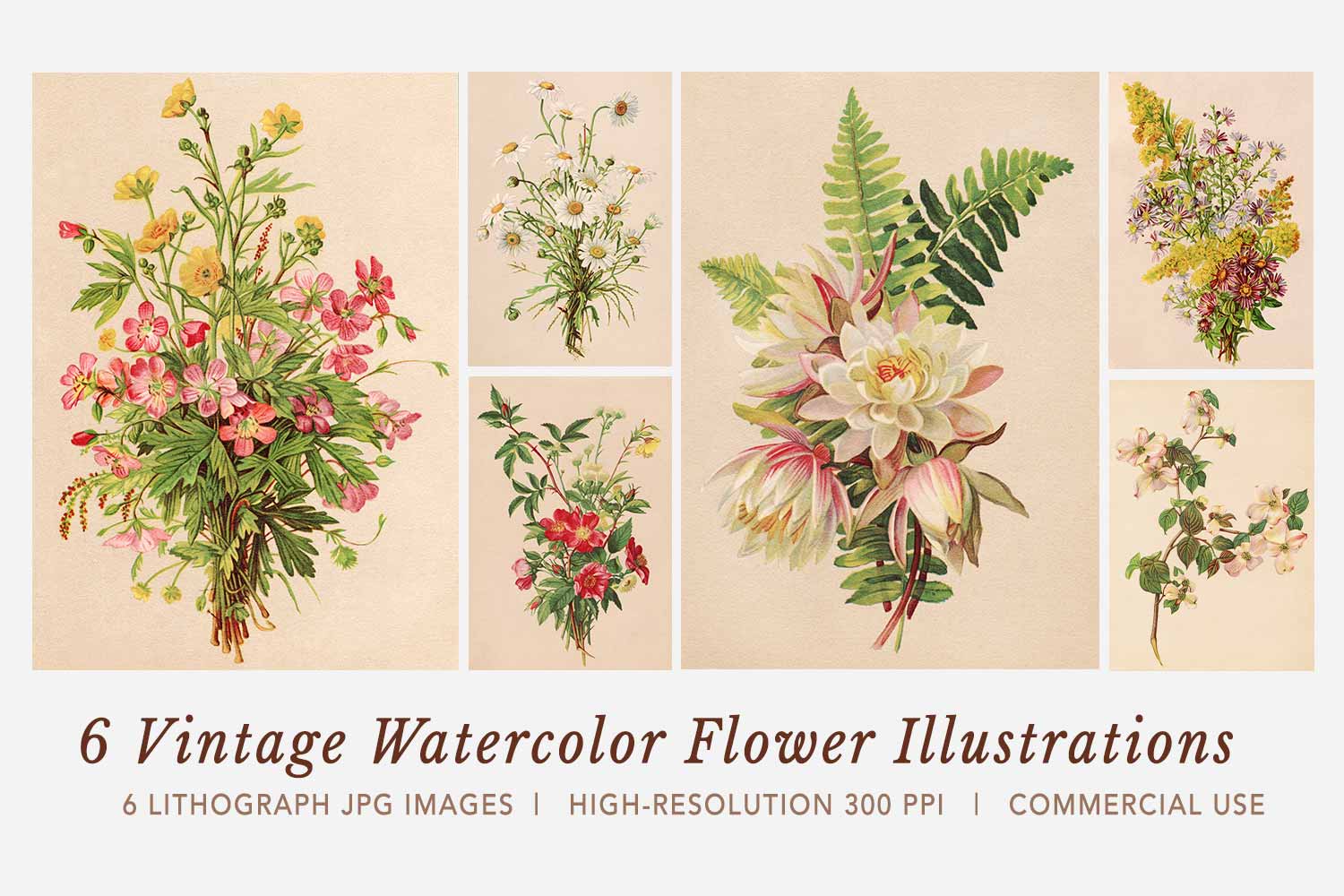 This is an absolutely gorgeous set of 6 vintage watercolor flower illustrations in JPG format. These were hand painted by artist Anna Lindner and published in 1914 in the The Mentor magazine as lithographs and are exceptionally rare!
We scanned them and cleaned them up for you to use them in all kinds of projects, including commercial use.
Each image is approximately around 10.5 x 15 inches at 300 PPI. There are 6 JPG images total in this set and can be used in so many ways!