Woman Sailing Vintage Line Art Illustration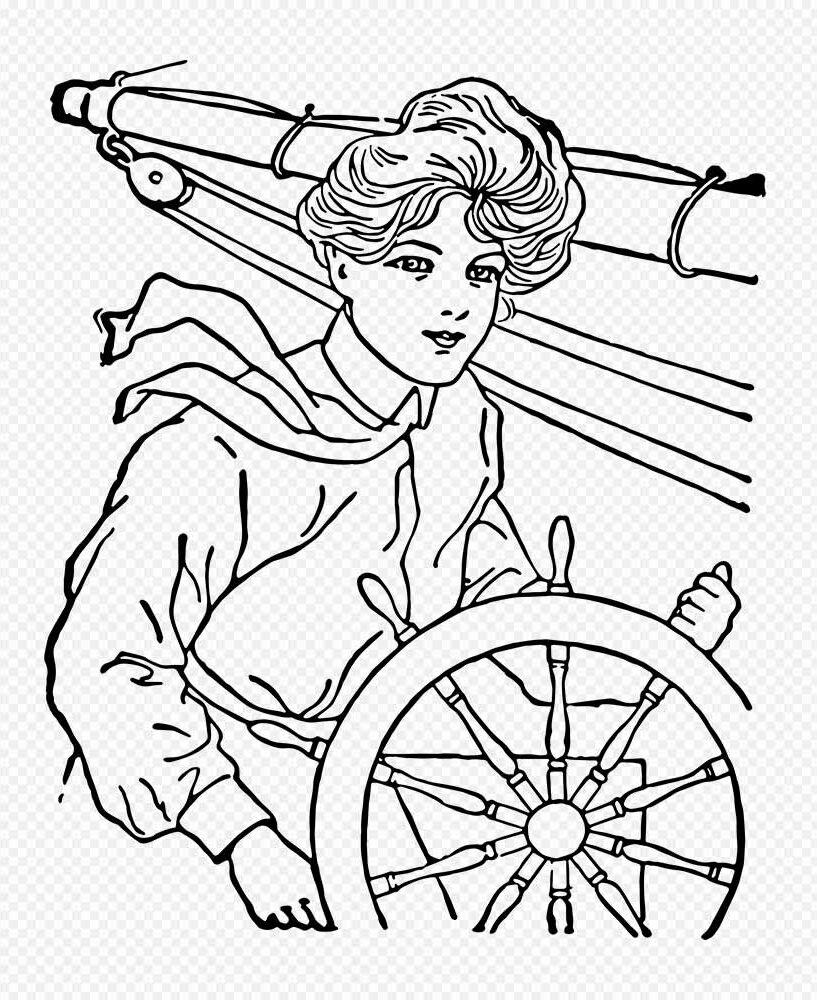 This is a vintage line art illustration of a woman sailing. She is smiling and holding the ship's wheel which makes up the helm of a sailboat. She is dressed in 1900's clothing and has a scarf around her neck that is blowing in the wind.
This would be a great image to use for any kind of nautical themed artwork or of course you could just use her face if you don't necessarily want the ship part of the image! Images like these are great to use for collage + creating digital printables!
The download also includes multiple file formats that gives you even more possibilities!
Print Ready PDF: you can print out the print ready PDF to use as a coloring page or even use it as a pattern for embroidery and textile collage.
SVG File: Works with cutting machines + etching tools, also can be very easily scaled for any size without any loss of resolution
Transparent PNG File: Great for creating digital art + using as an overlay!
JPG Image: This version is great to use for importing into coloring book apps or any other project where you just need a basic JPG!