Seamless Dot Patterns Mega Bundle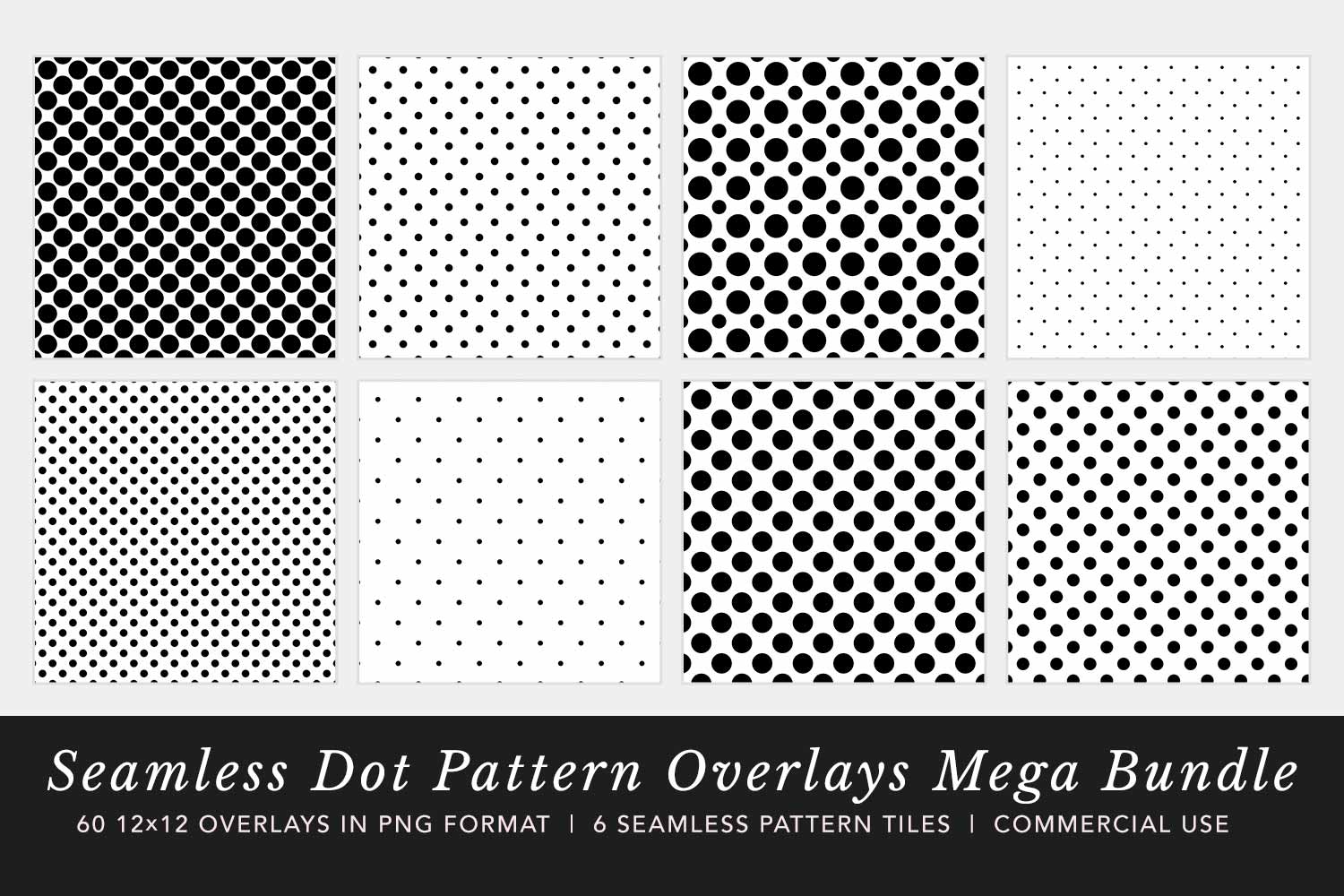 This is a gigantic mega bundle includes 60 dot pattern overlays along in different scales and sizes along with 6 unique high-res seamless pattern tiles you can use to scale and create your own patterns with.
Whether you want large dots spaced closely together or small dots spaced far apart, you can have it all with these polka dot patterns!
Each dot overlay is a transparent 12 inch x 12 inch PNG file at 300 PPI, or use the seamless pattern tiles to create any size or scale of polka dot combinations you could ever want or need! You can also combine the different overlays together for all kinds of interesting paper patterns and more!